News Feed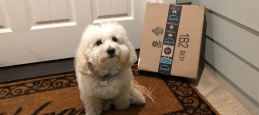 November 28, 2018
With the holiday season there are more packages and thieves who want to take advantage of the ripe pickings. Unless you have a ferocious guard dog at your door, we suggest following these simple tips...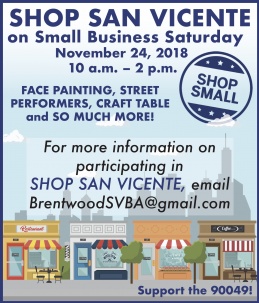 November 20, 2018
Small Business Saturday is an American shopping holiday held on the Saturday after Thanksgiving. It was first observed in 2010. The San Vicente Business Association is working to organizing the inaugural Shop San Vicente this year! SVBA is organizing Shop San Vicente in an effort to support local shops and restaurants that make our Brentwood community strong.

October 10, 2018
During the holiday season, the number of delivered package thefts skyrocket. Thieves literally follow the UPS and Fed Ex trucks throughout the neighborhood and scoop up the delivered packages right off front porches. It's a very, VERY, common crime, especially this time of year, and it's time to consider changing your online shopping practices to prevent becoming a victim.